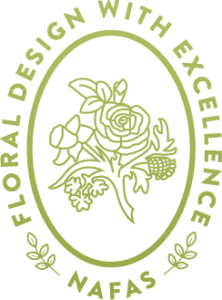 NAFAS is delighted to offer Individual Affiliation through a yearly subscription.
The Association was formed over 50 years ago and has a membership of approx 55,000. The structure of the membership was formed through members belonging to one of our existing Clubs within the 21 geographical areas of NAFAS.
Lifestyles have changed greatly since our inception, and the time has come to widen our horizon. There are many people, who for various reasons, are unable to commit themselves to Club membership but are still very interested in our work of floral art and design. By becoming an Individual Affiliated Member they will be able to enjoy the benefits that NAFAS has to offer.
The cost of the yearly subscription is £40, which includes:-
4 issues per year of our fabulous magazine The Flower Arranger
2 Newsletters
Details of NAFAS events
Information on our own National Show
Details on the NAFAS Certificates in Floral Art & Design
The opportunity to compete at the RHS Chelsea Flower Show and our own National Show
A discount on purchases made through OASIS® Home & Hobby On-Line Shop
Country Baskets – a 10% discount from normal Green prices
For further information, or to subscribe, please call the Affiliated Membership Secretary at NAFAS Headquarters on 0207 247 5567.
If you are from overseas and wish to become an Individual Affiliated Member of NAFAS, please contact the London & Overseas Area Secretary – Eve Johnson 0208 460 0978 or email: ejohnson30@btinternet.com