DARE TO BE DIFFERENT
Exhibitors were encouraged to use at least one item in their design from the current list of 'Plant Material in all its Forms'.
Exhibit 1 – used thin cork mats, torn into irregular pieces, cotton string and Japanese Washi paper made from Mulberry bark.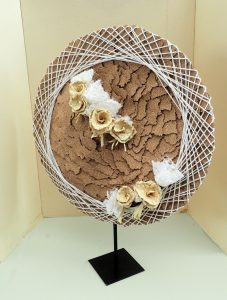 Exhibit 2 used pasta threaded onto reeds, bran flakes and hessian ribbon for a dramatic sculptural effect.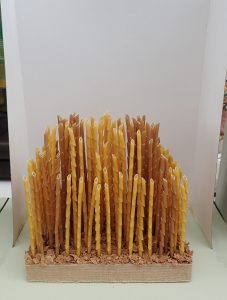 Exhibit 3 covered stands in green raffia which was carried up into the exhibit to complement the flowers, hessian and paper.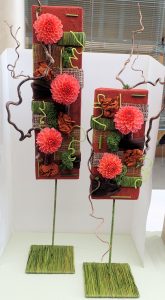 Exhibit 4 the upright structure was made from planed wood available from DIY shops. Panels were inset with sheets of seaweed.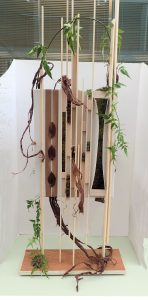 Exhibit 5 – the fantastic texture of the cabbage was highlighted with flat cane and butterflies made from kyogi wood veneer.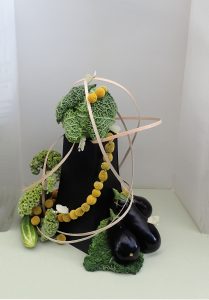 Exhibit 6 – balanced glazed paper with strings of hypericum berries and freeze dried stachys leaves.