Thursday 7th September is the first day of the Interflora World Cup being held in the Manchester Central Convention Complex.  
Here are a couple of photographs, one depicting setting up of the NAFAS stand and the second showing members of the NAFAS team.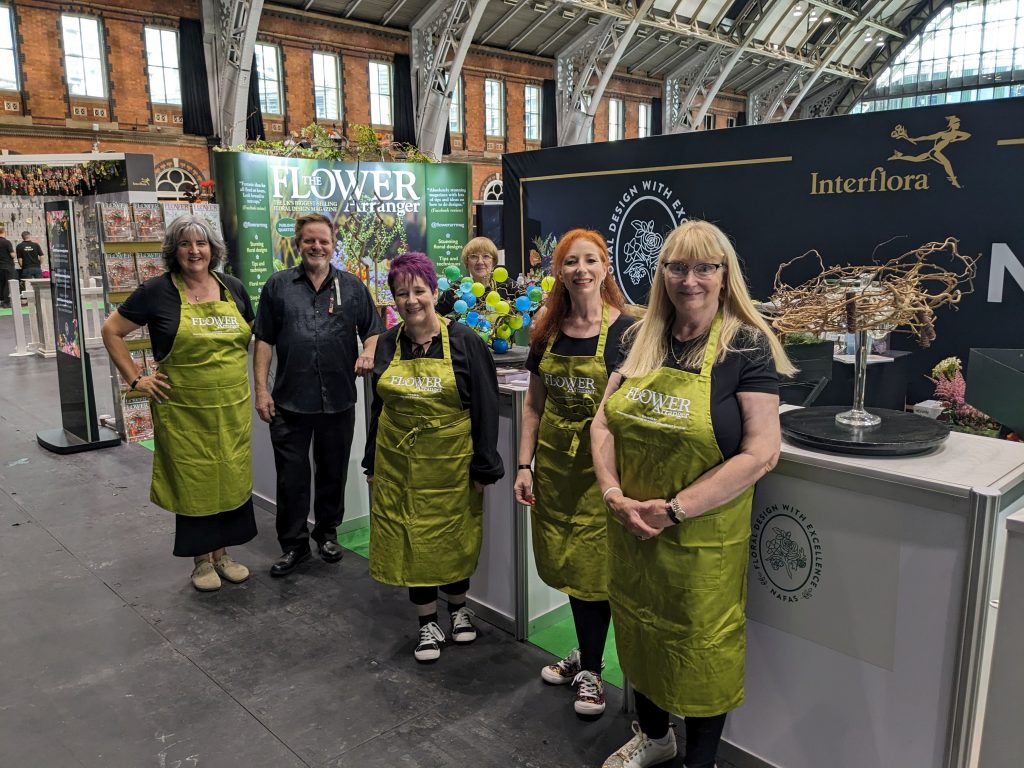 As day one progresses, please see below a variety of superb arrangement by our talented demonstrators:-
With day two underway, our demonstrators are busy entertaining the visitors.