Welcome to the National Photography Committee page of the NAFAS Website.
National Photography Competition 2020
The 2020 competition has now launched and you can find the schedule here:-
Click here Photography Competition 2020
There is something for everyone, so we are looking forward to receiving your entries by the closing date of 5pm on 31st August 2020.  Good luck!
The Photography Committee are responsible for the photographic requirements of NAFAS, supplying the Committees for the four main disciplines, ie Judges, Demonstrators, Speakers and Education, along with NAFAS Publications and NAFAS in general, with all their photography requirements.  The Committee is responsible for organising and providing the photography for all the major NAFAS events such as the National Show and Competitions, National AGM etc.  A National Photographic Archive has been established to provide a wealth of material which can be called upon by NAFAS for publications, advertisements, promotional literature etc, as well as forming an historical archive in pictures.
NAFAS Photography has also launched its own Facebook page so that members of NAFAS can see what is happening photographically within our organisation and the NAFAS Area Photography Representatives can share news, ideas, information and queries with each other, the Committee and the wider membership of NAFAS. This can be found here http://www.facebook.com/NafasPhotography/ We hope you will visit and give us a "like"!
The National Photography Committee meets twice a year at Osborne House and is made up of the following members:
Chrissie Harten, Chairman (Three Counties & South Wales Area)
Nina Tucknott (Sussex Area)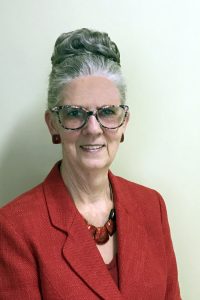 The 2020 Area Representatives are listed as follows and can be contacted through the relevant Area Secretary:
Photography is an integral part of flower arranging, although it may not readily be obvious. However, just take a moment to think and you will soon realise that every time you undertake a design, be it in a competition, in the local church, for a wedding or other celebration, when you have completed it, the first thing invariably one reaches for is the camera to make a record of it. When we open a floral magazine or book or a flower arranging manual, the main content other than the text, are photographs. The only way to maintain a historical record of past floral events is by photographing them and keeping them . So you see, photography is an important part of our organisation.
Changes in photography have been greater in the last five years than in the previous twenty five, with the advent of digital cameras and camera phones. This means more people are taking photographs than ever before, so why not learn more about your camera and photography and get out there and enjoy the art. Have a word with your Area Photography Representative who will be only too pleased to help you in your endeavours.
Don't forget, have a go at entering your Area Photography Competitions and indeed the National Competition. Please don't worry that your photographs are not good enough, enter anyway, let the judges decide, you may be pleasantly surprised and find your photograph a prize winner.
An appeal to all keen photographers out there.
The NAFAS National Photography Committee have launched an initiative to provide all aspects of NAFAS with all their photographic requirements and are thus working closely with the National Committees for Judges, Demonstrators, Speakers, Education, National Shows and Trading and are hoping to establish an extensive archive of photographs related to flower arranging and plant material. They are looking for images of Flower Arrangements, Plants, Flowers, Foliage, Landscape images containing plants and flowers and Nature in General and are appealing to all NAFAS members to help. The Committee is convinced that there are some excellent photographers and photographs waiting to be discovered out there and are keen to take advantage of this untapped resource.
Please, through your Area Photography Representative, submit any photographs that you have taken or may take in the future, to the Committee so that they may be held as part of the archive and can and may be used now or in the future. As far as possible all photographs to be used will be appropriately credited to the photographer when used, particularly in publications, calendars, training booklets etc.
Unfortunately, NAFAS cannot pay for these photographs but hope the possibility of publication and use nationally, will be considered reward in itself.
Please in the first instance contact your Area Photography Representative.
Thank you.