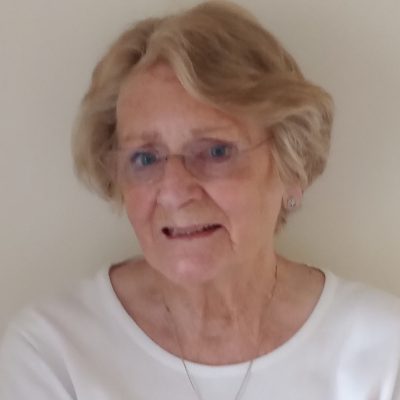 Lilias Hoskins
National President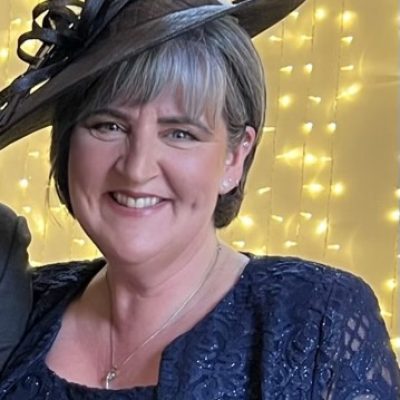 Nicky Wylie
National Chairman
Having joined her local flower club in 2009, Nicky became Chairperson in 2013, an officer for the Cheshire Area of NAFAS in 2014, and was elected to the Board of NAFAS in October 2020. Nicky was a Cheshire East Town and County Council Councilor, responsible for the community, order and public safety committee and brings a wealth of experience of Governance and Safeguarding to the Board, with an understanding of the legal duties, and responsibilities required to be a Trustee. Nicky is a keen flower arranger and in 2019 lead the NAFAS Chelsea exhibition team.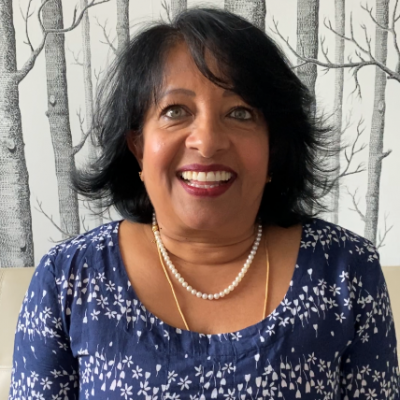 Mala Williams
Trustee
Mala Williams runs her own business providing floral services in hospitality for the last 18 years. This has given her experience is finance, event management, marketing, PR and team management. She has been a member of NAFAS for 30 years and has been an Area Chairman and President for the Wessex and Jersey Area. She is also a National Teacher and served on the National Education Committee and is a keen competitor having won medals at Chelsea Flower Show. Her passion is cooking, travelling, meeting people and tries to be forward thinking, as nothing is impossible!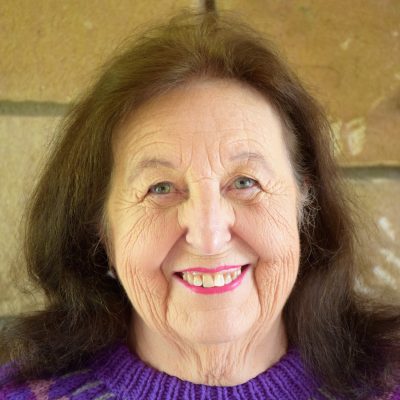 Philida Irving
Trustee
Philida is the newest addition to our team. Her experience of NAFAS extends over many years. She is a National Speaker, Area Judge, Area Demonstrator and Teacher and also an Adjudicator and Instructor for Speakers. Philida has served on her Area's executive committee and became its Chairman. She has been a member of the National Speakers Committee and has been its Chairman. Primarily, from a background in education she also has experience in business. Philida is a NAFAS National Associate of Honour and an Area Associate of Honour.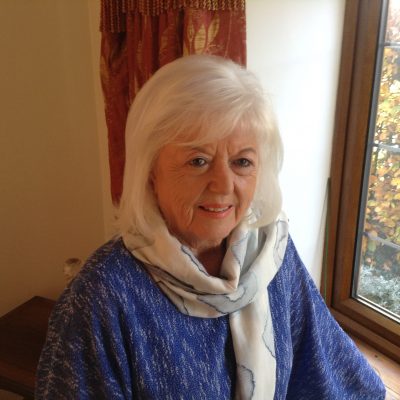 Ellie Meaking
Trustee
Ellie Meaking was born in Birmingham, and apart from a two year sojourn in Salisbury, has lived there all her life. This is her third year as a Trustee, she has been a member of Henley in Arden Flower Club and NAFAS for some twenty years. Ellie was also Chairman of the South Midlands Area. She has been retired for a number of years, her commercial background was primarily in a Sales environment. One of the most challenging assignments was to set up the first Regional Sales Office for Vodafone when mobile phones, which were the size of a house brick, were being introduced to the world. Exciting times!!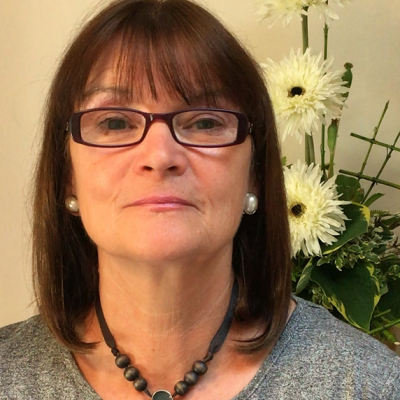 Elizabeth Gordon
Trustee
Elizabeth brings to the NAFAS Board a lifelong career's experience of working with flowers and designing with plant material. As an Area demonstrator, adult education tutor and florist, she gets immense satisfaction from encouraging and motivating others to share in her passion for flowers. A keen competitor, Elizabeth has achieved competition successes at RHS Chelsea, Harrogate and Malvern, and most recently the NAFAS National Show 2023. She has also represented her Area at a National Show and NAFAS at the London Orchid Show. In her time as Area Chair, she led a team providing support to flower clubs, reaching out to the grassroots membership - she values her longstanding membership of her local flower club. She has experience at organising large floral events, having chaired an Area Day and coordinated an Area Flower Festival with some 25 clubs participating. Elizabeth places great store in teamwork and appreciates the benefits that working together brings to an organisation.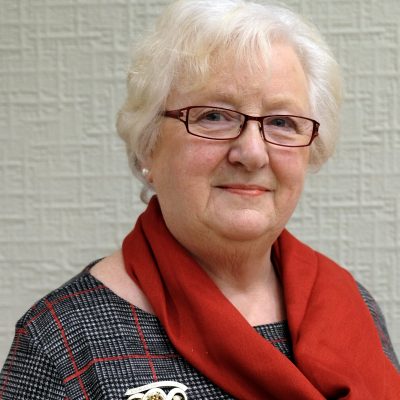 Ann Harding
Trustee
Ann joined the Board of Trustees in 2019 following her term of office as Chairman of the North East Area of NAFAS. She is a member of the Board of NAFAS Enterprises, Umbrella to the Editorial Team and jointly responsible for NAFAS Publications. She is City and Guilds qualified in Flower Arrangement and Teaching and is a member of two flower clubs. In her professional life she was a qualified Practice Manager at 2 large GP practices, firstly in Skipton then for a group practice in Bradford before becoming an Accommodation Provider and subsequently a director of the Skipton Tourist Information Board.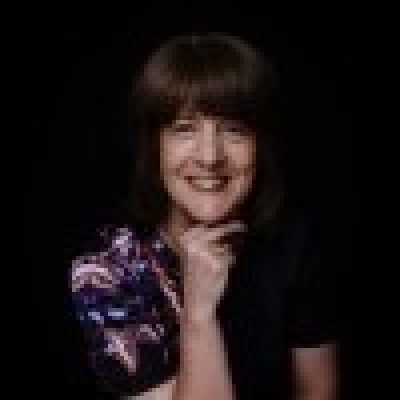 Lynn Wales
Trustee
Lynn Wales is the newest addition to the Board, bringing with her a business and education perspective. She has a First Class degree in Business Management and used to be a qualified teacher until she gave this up back in 2010 to run a successful leasehold management business alongside family members. Lynn has been the Managing Director of the business since 2018 and takes care of the Finance/Operations/HR/Strategic Direction side of the business. As such Lynn brings an array of education and business skills to her position as Trustee. Lynn is a member of her local flower club and has supported NAFAS for a number of years.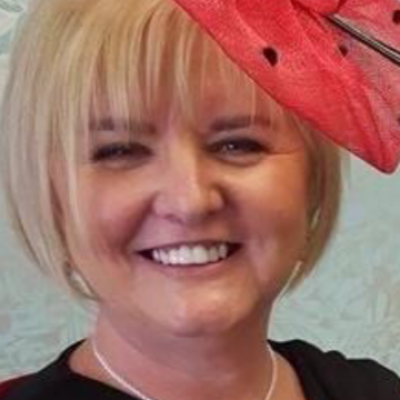 Joan Magee
Trustee
Joan worked for the Inland Revenue for 20 years and was a front-line manager for 10 years with experience of being on the recruitment panel. Since 1997 she has been an integral member of the family hospitality business which has given her a variety of opportunities including front of house, business, staffing and education. Having gained a Level 2 in Wine and Spirit Appreciation is now studying for Level 3. Joan has travelled Europe extensively with her husbands World Championship Motocross Team where her interpersonal skills came into play. She was also the Hospitality Manager which included hands-on catering along with entertaining sponsors etc. Over 25 years ago Joan joined NIGFAS and served on the Executive Committee, JDS&E Committee and is currently Vice-Chairman of Comber Flower Club. Joan is a National Judge, Trainee Adjudicator for Judges, Area Demonstrator, Area Speaker, and Teacher and has just retired as Chairman of the National Judges Committee which led her to being part of the organising team for the National Show held in Gloucester Cathedral a role she particularly enjoyed. Time permitting Joan enjoys cooking and travelling to her home in Portugal for some well-earned R&R. Joan is looking forward to her only daughter's wedding next year, plans are going well, only agreement cannot be reached on who is doing the flowers!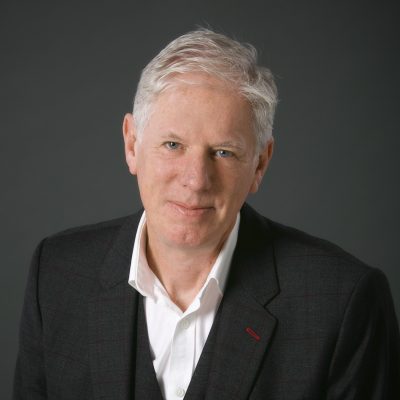 Steven Lane
Chief Executive
Steven joined NAFAS in 2019. He has a commercial background and was a director of two retail companies before making a move into the charity sector. Over the past 20 years Steven has held senior roles in fundraising and marketing positions in the hospice movement before becoming CEO of Dame Vera Lynn's Children's Charity and a national Air Ambulance charity. Now responsible for the small NAFAS staff team and the day to day management of the Charity, Steven is enjoying the challenges and relishes the prospect of taking the Charity forward. Steven lives in West Sussex and is a Trustee of a local arts centre.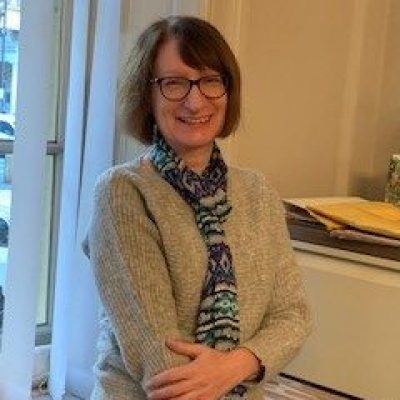 Sylvia Loader
Secretary
Sylvia works three days a week and is primarily responsible for The Flower Arranger magazine subscriptions, distribution and NAFAS News. In addition, Sylvia works alongside the other staff members carrying out various administrative duties. During her spare time, Sylvia enjoys volunteering at a local community garden project.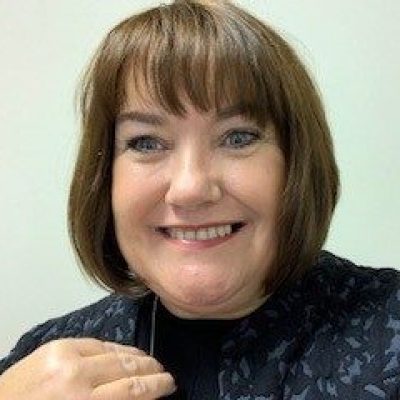 Vanessa Keys
Administrative Secretary
Vanessa is our Admin Secretary who joined the team in March 2018. Her background, for over 20 years, was PA to the Managing Director of an Essex based construction company, prior to this she was PA to the Active Underwriters of insurance syndicates based in Lloyd's of London. Vanessa openly admits her role in NAFAS has been a steep learning curve but, with her 'nothing is too much trouble' attitude continues to learn and work conscientiously as a team member. Her role is extremely varied but includes working with the National Officers, Trustees, Steven Lane and Area Chairmen and, together with Sylvia Loader, carries out other administrative duties to ensure the smooth running of Head Office.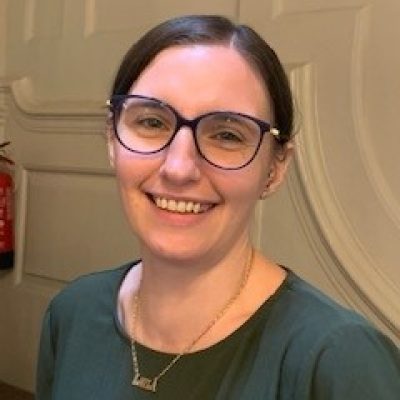 Layla Hill
Education Administrator
Layla is our new Education Administrator and will be working closely with the National Education Committee together with general administrative duties from Tuesday to Thursday at Head Office. Layla's background is mostly administrative, including working as a Court Clerk in Central London and more recently as an SEN Teaching Assistant at a Secondary School. In her spare time she leads the Beavers section of her local scout group, and is kept on her toes with this, her two children and her French Bulldog.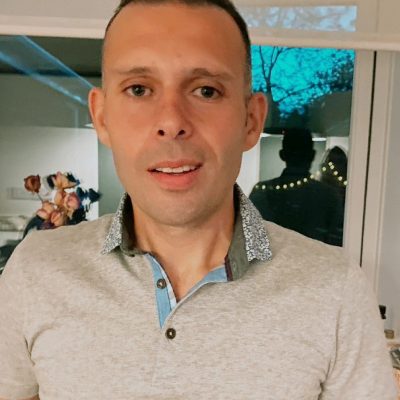 Michael Osman
Finance Manager
Michael recently joined NAFAS as its new Finance Manager. After gaining his A-levels Michael experienced several different career paths but opted to study for his accountancy qualifications where he gained his AAT and ACCA and now after five years post qualification experience is an FCCA Accountant. Over the past 10 years, Michael has gained experience running numerous finance departments from a variety of industries, initially with an international debt collection company, after which he obtained invaluable knowledge and skills within a Chartered Accountants based in Essex, before his employment as a Finance Manager for a pharmaceutical organisation. Michael is very much looking forward to being part of the NAFAS team at Head Office and maintaining an efficient and effective finance function. Originally from East London, Michael has now settled in Essex.