NAFAS Speakers are based in all parts of the country and give entertaining presentations on many varied subjects. Speakers add variety to your meeting, they inform, enthral, entertain, amuse, inspire, excite and captivate to give a wider and fresh slant on the Floral World.  They are available for club meetings, after dinner talks and Area events.  They are willing to tailor talks for special events and anniversaries.  Details may be obtained from Area Speakers' Representatives or email:  info@nafas.org.uk 
NATIONAL SPEAKERS COMMITTEE
KNOW YOUR NATIONAL SPEAKERS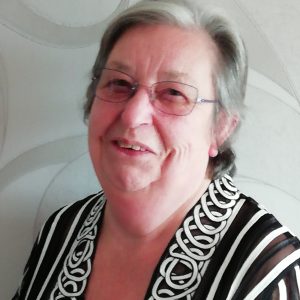 Simone Squire
Simone passed her Area Speakers test in 2013, then went on to pass the National Speakers test in September 2015.  Simone's talks are illustrated for stage presentations but can also be adapted for any occasion. 
"Public speaking allows me to share my interests with a wider audience"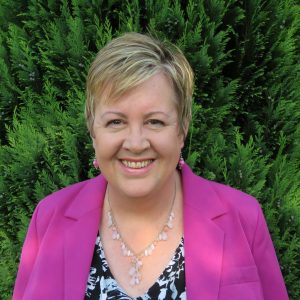 Sue Shaw
Sue found her voice through flowers, when she accidentally agreed to be chairman of her local flower club. It has taken her on a wonderful journey which she is very thankful for. She qualified as an Area Speaker in the Wessex and Jersey Area of NAFAS and then went on to pass her National test in York. Sue is also on the Kent Area list as a demonstrator, judge and teacher.
In 2015 and 2017, she was a finalist in the Association of Speakers Clubs (ASC), National Speech Competition. In 2017 she was part of the successful Kent team that won the ASC's National Team Speaking Competition.
Apart from giving presentations, Sue is committed to helping others to achieve speaking confidence through training or mentoring.
Her talks, illustrated with visual aids are 'The Road to Chelsea' about the RHS Spring Show, 'Jungle Tails' about two contrasting trips to India and 'An Adventure in Peru'. Her other talks are, 'Finding my Voice through Flowers' a motivational tale of her journey from quivering wreck to national speech competitions and 'Both Sides of the Bench', sharing tips and anecdotes both as a competitor and floral judge. These are also suitable for after dinner talks. She can also tailor after dinner talks for special events.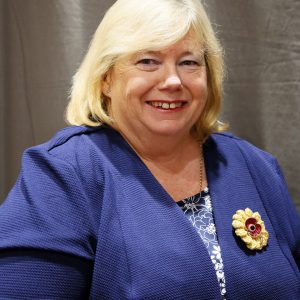 Susan Horne
Born in Yorkshire, but now living in Chelmsford, Susan is a National Speaker and Area Demonstrator. Her venture Susan-Horneinto speaking began, when she attended a taster day for speakers to improve her self-confidence and speaking as a demonstrator. The speaker's day helped her enormously and she stepped up to the challenge, passing her Speakers Area test in 2013 and her National test in 2015. The other thing that she has discovered as a Speaker, is that she loves researching new subjects and making new visual aids to enhance her presentations.
At the Blackpool Festive Flower and Food Show she gave a taster of her talk 'Oh I do like to be beside the seaside.' Her other talks have the intriguing titles of 'Is there a skeleton?' and 'A birds eye view.'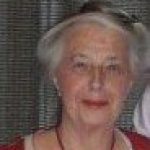 Elizabeth Rea
Elizabeth says she 'discovered' NAFAS late in her life. However, since she 'discovered' NAFAS she has embraced with enthusiasm all four disciplines. Past chairman of the National Speakers Committee. A keen gardener and plantaholic! Many of her talks involve plants and the history of their introduction to the UK and Ireland. Elizabeth was Chairman of the National Speakers' Committee from 2013-216.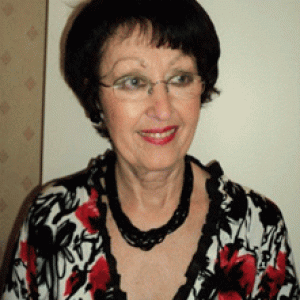 Carol Black
Carol joined NAFAS in 1984 and is a National Speaker, Past Chairman of the National Speakers Committee and a qualified Adjudicator and Instructor.
Returning to the Cheshire area after living for many years in the Far East her talk, 'A More Exotic Place', is an in depth look at Hong Kong and also at China under the reign of Mao Tse Tung. Her collection of large Eastern visual aids brings the talk to life. As a complete contrast, 'Meadows & Memories', which is about wild plants and conservation looks back at the Staffordshire countryside enjoyed during her early years.
Carol has spoken at the National Show and to large audiences throughout the country. She is happy to tailor After Dinner speeches to any occasion.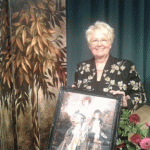 Brenda Eyers
For Brenda a life long passion for history has led to researching the lives of famous and inspirational women, and as an 11 year old she vividly recalls being inspired by stores of Helen Kellar and Anne Frank. Becoming a National Speaker has given her the opportunity to indulge herself with talks on many notable figures, including The Queen of Sheba, Ellen Willmott and Laura Ashley.
However, a gentleman has finally caught her attention and Lawrence Johnston (Hidcote Manor) is proving the latest temptation.
Brenda gave a most entertaining presentation of 'Miss Willmott's Ghost' at the National Show in  Coventry and 'Darling Daisy' at the NAFAS AGM.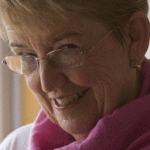 Jo Jacobs
Like so many of you, once Jo found NAFAS it filled her life. Her hobby became her vocation. She has pursued all four disciplines and was thrilled to rise to the dizzy heights of a National Speaker. She enjoys sharing her interests with others and loves the research and the chance to visit hither and yon in pursuit of more facts to add to the presentations. Jo enthralled the Assembly audience in Bath with her presentation, 'Queen of Spades', and says that her only problem in her maturity is keeping her memory sharp to share her thoughts with you all.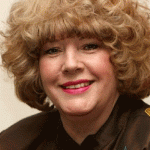 Valerie Best
Valerie has been involved in speaking presentations from an early age. She passed City & Guilds in Public Speaking at Advanced Level and went on to design and present fashion shows for Dickens & Jones, Regent Street where she was a fabric and pattern buyer.
Valerie was Chairman of the National Speakers Committee 1996 – 98.
She was a Speaker at the World Show Glasgow 2002 and has presented several talks and workshops at NAFAS courses. She regards speaking well in public to be important at every level within our organisation.
After dinner speaking is another area she enjoys. Her role as National Chairman 2007 – 2009 gave her the opportunity to spread the word of NAFAS around the world. She has spoken in Canada, France and India and is looking forward to speaking in Oman later this year.
Her interests and themes are wide-ranging from mythology and plant material to period design but she is most inspired by anything historical which can be portrayed on stage with 'dramatic effect'.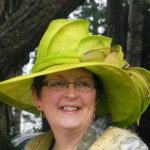 Katherine Kear
A NAFAS National Speaker, Demonstrator and Teacher, British Master Florist and folklorist. Katherine has been working with flowers for over 30 years. She has been a regular contributor and researcher for BBC Radio Gloucestershire. Her major literary success was the publication of 'Flower Wisdom' in 2000. Katherine is described as,'Gloucestershire's answer to Joyce Grenfell' and her audiences are promised artistic and refreshing presentations filled with humour and repartee. Her talks are illustrated for stage presentation but they can also be adapted for after dinner talks. All talks combine Katherine's love of flowers, history and folklore.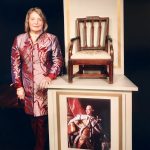 Mellissa Sheldrake
Mellissa discovered the wonderful world of NAFAS in 2005 and says it has Mellissa Sheldrake Picturechanged her life.
She has always loved her garden and when she became a demonstrator in 2012 it enabled her to share her love of flowers with clubs. However there was a problem; she used to shake. She enrolled on the Speakers course and it gave her the confidence that she needed. She passed her Area Speakers test in 2013, then went on to pass her National Speakers test in 2015. In 2016 she passed her National Demonstrators test.
In her talks, Mellissa shows her passion for history and historical artefacts. Speaking also allows her to pass on her knowledge and entertaining stories to a wider audience.
TRAINING AND TESTING
Speakers are qualified at Area and National Level. Tests for Area Speakers are held regularly in all 21 Areas of NAFAS. Currently the following Areas are holding training.  Please contact the relevant Area Representative for more details.  If you are interested in training as an Area Speaker your Area Representative can help you find out more.
Areas also organise for the benefit of ALL members and clubs, general days of speaking and self confidence.  NAFAS Speakers Instructors, listed on the National List, are willing to help in this respect.
For further details see the Area websites.
HOW TO BECOME A NAFAS SPEAKER
You must:
Be a fully paid up member of a NAFAS Flower club
Have completed two days of accredited training with NAFAS
Have taken a NAFAS Speakers Mock Test
Pass the NAFAS Area Speakers Test.  Two years after qualifying as an Area Speaker you can apply to take the National Speakers Test
The National Speakers Committee are pleased to present the following speaking Tip: