NAFAS Speakers are based in all parts of the country and give entertaining presentations on many varied subjects. Speakers add variety to your meeting, they inform, enthral, entertain, amuse, inspire, excite and captivate to give a wider and fresh slant on the Floral World.  They are available for club meetings, after dinner talks and Area events.  They are willing to tailor talks for special events and anniversaries.  Details may be obtained from Area Speakers' Representatives or email: cnscnafas@gmail.com
NATIONAL SPEAKERS COMMITTEE
KNOW YOUR NATIONAL AND AREA SPEAKERS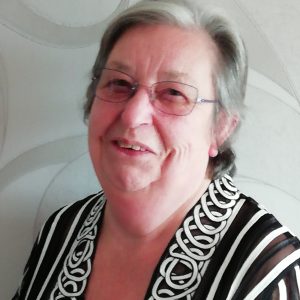 Simone Squire
Simone passed her Area Speakers test in 2013, then went on to pass the National Speakers test in September 2015.  Simone's talks are illustrated for stage presentations but can also be adapted for any occasion. 
"Public speaking allows me to share my interests with a wider audience"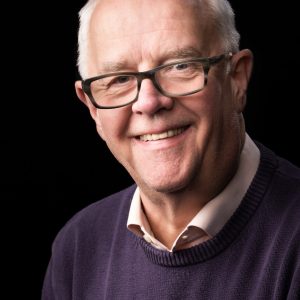 michael bowyer, mbe, PAST national president
Michael is a National Speaker, Judges, Demonstrator and Teachers who lives in Salisbury, Wiltshire.  His talk `Three Remarkable Ladies` tells the stories of Rachel Ruysch, Mary Delany and Clarice Cliff.  Three artists working with paint, paper and clay, all from different eras, but inspired by flowers.  In December, his talk entitled `A Country Christmas` draws inspiration from rural festivities through the ages.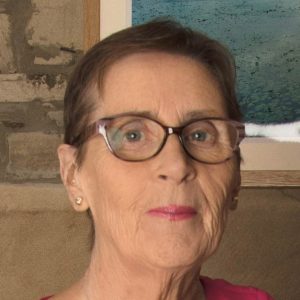 Rita Braithwaite
Rita was christened Margurita in reference to her father's love of dog daisies but prefers the shortened version.  Rita was already a Demonstrator, Judge and Teacher when the opportunity arose to train as an Area Speaker.  She has found being a qualified National Speaker a great help in her many roles within NAFAS. 
Rita is a great supporter of Speakers and has welcomed the opportunity to be a member of the National Speakers Committee.   She is currently undertaking training to become an Adjudicator and Instructor with a view to sharing her enthusiasm and knowledge with others.
In addition to her love of floral art Rita enjoys drawing and nature. 
Rita has varied titles and can readily adapt these to fit most needs within a club or social event.  Rita is happy to give talks in person or virtually.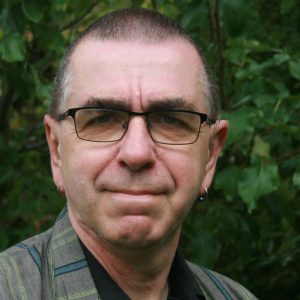 Peter Mathers
Peter is a member of the North East Area who lives in York (YO32).  He is an Area Speaker.
For details on Peter's talks, please refer to his website: petermathers.weebly.com.  All talks feature gardens and are delivered with an accompanying PowerPoint presentation. 
Peter can be contacted by email to: peter.mathers.speaker@gmail.com
Peter is happy to accept bookings at short notice and he is willing to travel any distance.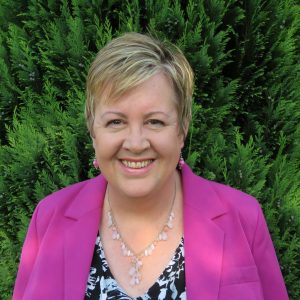 Sue Shaw
Sue found her voice through flowers, when she accidentally agreed to be chairman of her local flower club. It has taken her on a wonderful journey which she is very thankful for. She qualified as an Area Speaker in the Wessex and Jersey Area of NAFAS and then went on to pass her National test in York. Sue is also on the Kent Area list as a Demonstrator, Judge and Teacher.
In 2015 and 2017, Sue was a finalist in the Association of Speakers Clubs (ASC), National Speech Competition. In 2017 she was part of the successful Kent team that won the ASC's National Team Speaking Competition. She is also an Ambassador for her local hospice.
Sue is a qualified NAFAS Adjudicator and Instructor for Speakers and is committed to helping others to achieve speaking confidence through training or mentoring.
Sue has a variety of illustrated presentations which include, 'The Road to Chelsea', 'Jungle Tales', 'An Adventure in Peru', 'Tanzania Revealed', and 'A Tailor of Tales' about the life of Beatrix Potter.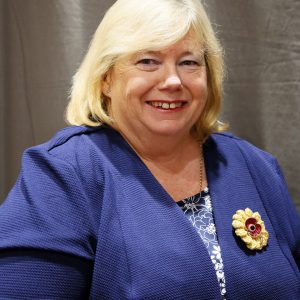 Susan Horne
Born in Yorkshire, but now living in Chelmsford, Susan is a National Speaker and Area Demonstrator. Her venture Susan-Horne into speaking began, when she attended a taster day for speakers to improve her self-confidence and speaking as a demonstrator. The speaker's day helped her enormously and she stepped up to the challenge, passing her Speakers Area test in 2013 and her National test in 2015. The other thing that she has discovered as a Speaker, is that she loves researching new subjects and making new visual aids to enhance her presentations.
At the Blackpool Festive Flower and Food Show she gave a taster of her talk 'Oh I do like to be beside the seaside.' Her other talks have the intriguing titles of 'Is there a skeleton?' and 'A birds eye view.'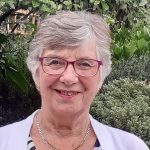 Bronda Dossett
Bronda is a National Speaker and lives in Andover in the Wessex & Jersey Area.
Her professional career was as a dancer and choreographer, and she first joined NAFAS while living in the Dorser & Guernsey Area. After moving to Hampshire, while holding the post of Education Representative, Anne Jennings encourage her to take her Area Speakers' Test in 2018. She then went on to take up the post of Speakers' Representative for Wessex & Jersey Area and is now a member of the National Speakers Committee, passing her National Test in 2023.
Bronda's presentations are on PowerPoint which enables her to deliver her talks both in person and on-line.
Titles of Talks offered:
'A passion for Dance'
'Tales from Downton Abbey'
'60 Years and Counting' (This can be adapted to individual anniversaries and celebrations)
Bronda can be contacted by email to: bronda@talktalk.net. She is willing to travel and will use the train for long distances.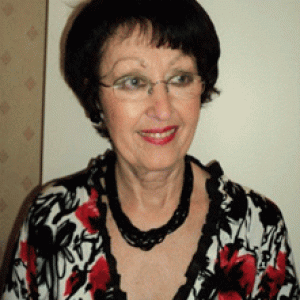 Carol Black
Carol joined NAFAS in 1984 and is a National Speaker, Past Chairman of the National Speakers Committee and a qualified Adjudicator and Instructor.
Returning to the Cheshire area after living for many years in the Far East her talk, 'A More Exotic Place', is an in depth look at Hong Kong and also at China under the reign of Mao Tse Tung. Her collection of large Eastern visual aids brings the talk to life. As a complete contrast, 'Meadows & Memories', which is about wild plants and conservation looks back at the Staffordshire countryside enjoyed during her early years.
Carol has spoken at the National Show and to large audiences throughout the country. She is happy to tailor After Dinner speeches to any occasion.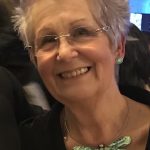 Brenda Eyers
Brenda is Chairman of the National Speakers Committee.  At 11 years old she became interested in public speaking and enjoyed taking part in competitions organised by the London Co-operative Society before moving on to join her college debating society.  A fascination and passion for researching social history has led to a variety of diverse but light-hearted talks.  She also enjoys producing light-hearted bespoke talks for special occasions for clubs and Areas celebrating special anniversaries or events.  Brenda may be available for virtual talks.
Brenda is committed to training and mentoring NAFAS members who are interested in taking up speaking or who want to gain more confidence for their roles within their own clubs and Areas.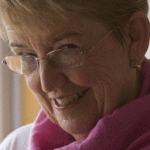 Jo Jacobs
Like so many of you, once Jo found NAFAS it filled her life. Her hobby became her vocation. She has pursued all four disciplines and was thrilled to rise to the dizzy heights of a National Speaker. She enjoys sharing her interests with others and loves the research and the chance to visit hither and yon in pursuit of more facts to add to the presentations. Jo enthralled the Assembly audience in Bath with her presentation, 'Queen of Spades', and says that her only problem in her maturity is keeping her memory sharp to share her thoughts with you all.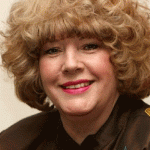 Valerie Best
Valerie has been involved in speaking presentations from an early age. She passed City & Guilds in Public Speaking at Advanced Level and went on to design and present fashion shows for Dickens & Jones, Regent Street where she was a fabric and pattern buyer.
Valerie was Chairman of the National Speakers Committee 1996 – 98.
She was a Speaker at the World Show Glasgow 2002 and has presented several talks and workshops at NAFAS courses. She regards speaking well in public to be important at every level within our organisation.
After dinner speaking is another area she enjoys. Her role as National Chairman 2007 – 2009 gave her the opportunity to spread the word of NAFAS around the world. She has spoken in Canada, France and India and is looking forward to speaking in Oman later this year.
Her interests and themes are wide-ranging from mythology and plant material to period design but she is most inspired by anything historical which can be portrayed on stage with 'dramatic effect'.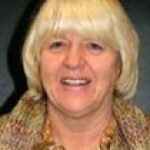 Irene Manson
Irene took up flower arranging on her 50th birthday by enrolling on a City & Guilds course at Burchetts Green College in Berkshire.  Following this she was inspired to start teaching herself, and taught the NAFAS courses at Newbury College.  Irene's passion for education saw her serving on the National Education Committee as Editor of Insight and as Chairman of that committee, being partly responsible for the instigation of the NAFAS/OCN Teacher Training Certificate.
As a National Teacher Irene tutored the NAFAS/OCN courses many times, latterly with 35 students during lockdown on Zoom.  She thoroughly enjoys teaching club workshops often on education topics. 
Although a qualified Area Demonstrator, Irene is not currently on the Area List for demonstrating but prefers to have speaking commitments. 
Titles of Talks offered:
One, Two, Buckle my Shoe – a close look at the history of shoes with many thought provoking samples.
The Sweet Things in Life – a talk about liquorice and chocolate.
Presentations on Scotland are also in Irene's repertoire, she is also happy to research any topics as required for a special occasion.  Irene is happy to talk on flower arranging  subjects such as flower and garden history.
Irene's passion for learning and education and her humorous outlook on life is injected into her speaking and teaching. 
Irene can be contacting by email to:  irene.manson3@btinternet.com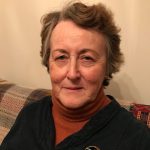 Gill Pelton
Gill lives in Salisbury (SP1) and is an Area Speaker in the Wessex & Jersey Area.
Gill has always had an interest in Art History in particularly the 1920s and 30s.  Gill has been a guide at Salisbury Cathedral for 25 years.  
Gill is compiling a talk on Tulips which she studied whilst at Sparsholt College. 
Titles of Talks offered: 
Homes and Gardens of the 1920s and 1930s.
Odd and Bods of Salisbury Cathedral. 
Gill is willing to travel up to 100 miles from home and can be contacted by email to:  cnscnafas@gmail.com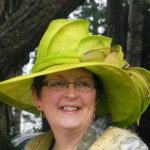 Katherine Kear mdpf, nafas national chairman
A NAFAS National Speaker, Demonstrator and Teacher, British Master Florist and folklorist. Katherine has been working with flowers for over 30 years. She has been a regular contributor and researcher for BBC Radio Gloucestershire. Her major literary success was the publication of 'Flower Wisdom' in 2000. Katherine is described as, 'Gloucestershire's answer to Joyce Grenfell' and her audiences are promised artistic and refreshing presentations filled with humour and repartee. Her talks are illustrated for stage presentation but they can also be adapted for after dinner talks. All talks combine Katherine's love of flowers, history and folklore.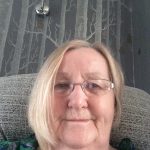 anne bridge
Anne is a National Speaker who was born in Worcestershire but now stunning Norfolk has welcomed Anne into their bosoms and is her home!  Anne could always talk for the world and as Area Chairman, just made up the numbers on an information/training day and was well and truly hooked. Anne continued to National level in 2016 with her talk on the Cheapside Hoard and introducing 'Jo', the Navvy to her audiences. Anne enjoys flower related subjects as well as interesting historical topics, all peppered with fun and humour. Special anniversaries, occasions, after dinner or events make for other interesting tales tailored to suit.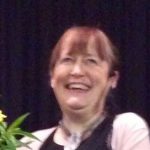 GILL SMAGGASGALE 
Gill lives in Sevenoaks, Kent and is an Area Speaker.
Titles of Talks offered:
Walking 1000 miles in lockdown.
Other talks can be prepared for special occasions. 
Gill can be contacted by email to: gillsmaggasgale@yahoo.co.uk.
Gill is willing to travel 1.5 hours from home or further, if accommodation is offered.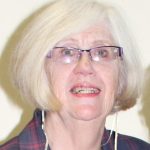 wendy davis
Wendy is a National Speaker, Area Demonstrator and Area Judge.  Wendy lives in Llangollen, North Wales.
Talks and presentations are available on many subjects, including:
A Thing of Beauty is a Joy Forever – showing how flowers have influenced our lives from Egyptians times through to present day.
A humorous History of Hats – how we can easily change personality, occupation and nationality with a hat.
Celebrations – Linked to your celebration, or how I have arranged flowers for royal family celebrations.
Romance of the Rose – How roses arrived in the UK and how they influence our lives in so many ways.
Oh! What a Pantomime – Pantomime and Christmas legends. 
Wendy has given presentations to many different organisations and would be happy to discuss your actual requirements. 
Wendy can be contacted by email to:  wvadis4flowers@yahoo.co.uk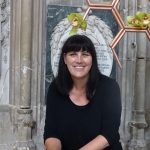 PIP Bensley
Pip is an Area Speaker who lives in Southampton, Hampshire.  
Pip is a RHS Senior Judge and moderator, she worked for Hillier Nurseries for 27 years as a Plant Buyer and Magazine Editor and was a regular Team Leader within their world record breaking Chelsea Flower Show Team.  She is a regular expert on BBC Radio Solent's gardening programme.  She is one of the tutors on Learning with Experts, the online school and published a book on climbers and wall plants.  
Titles of Talks offered:
Chelsea Secrets – behind the scenes at Chelsea creating and judging the exhibits.
Garden Snippets – some different ideas of plants for flower arranging.
China – her exciting journey to the world flower art competition in Bejing.
Climbers – everything you ever needed to know about choosing and using them.
The Road to Winchester – the story behind a foam free flower festival at Winchester Cathedral. 
Pip can be contacted by email to:  lqb79@aol.com
Pip is willing to travel any distance. 
TRAINING AND TESTING
Speakers are qualified at Area and National Level. Tests for Area Speakers are held regularly in all 21 Areas of NAFAS. Currently the following Areas are holding training.  Please contact the relevant Area Representative for more details.  If you are interested in training as an Area Speaker your Area Representative can help you find out more.
Areas also organise for the benefit of ALL members and clubs, general days of speaking and self confidence.  NAFAS Speakers Instructors, listed on the National List, are willing to help in this respect.
For further details see the Area websites.
HOW TO BECOME A NAFAS SPEAKER
You must:
Be a fully paid up member of a NAFAS Flower club
Have completed two days of accredited training with NAFAS
Have taken a NAFAS Speakers Mock Test
Pass the NAFAS Area Speakers Test.  Two years after qualifying as an Area Speaker you can apply to take the National Speakers Test
The National Speakers Committee are pleased to present the following speaking Tip: